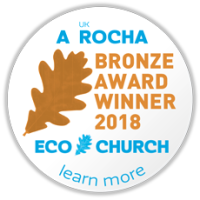 LIVE STREAMING OF MCHW SERVICES and more
Prime Minister Boris Johnson has told everyone in the UK that we should avoid 'non-essential' travel and contact with others in order to curb the Coronavirus. As we have already informed you, this has led to the Ministerial Team regrettably suspending all Church activities, meetings and worship services at Methodist Central Hall Westminster until further notice. This does not mean that the Word of God will be contained, or that Methodists will refrain from prayer and worship! In fact, we ask you to follow the Government's advice and join us in finding new ways of being a caring church fellowship together and be imaginative as we worship, pray, nurture our faith, exercise pastoral care, and love our neighbours in practical ways.
Deacon Ali has already shared some ideas relating to prayer, but today I'd like to let you how we are planning to offer an opportunity to share in short acts of worship online.
1. MCHW's Sunday Service at 11 am (Live Stream)
We are hoping to stream a service every Sunday morning (if we are able to do so). This will be a 30-minute act of worship led by the ministerial team and a few others from our Chapel. Whilst you will NOT be able to join us and access the Chapel at this time, you can tune in from about 10.55 am ready for the service at 11 am.
There are several ways to do this:
(i) Go to our YouTube Channel youtube.com/mchwevents
Subscribe to the channel (this is the best method, as we want to increase our subscribers)
Then find our 'Live Feed'.
Make sure you have the sound turned up.
(ii) Try finding us on Social Media:
e.g. Twitter – we are hoping to stream from twitter.com/mchw
You don't have to have a twitter account to be able to watch this.
(iii) You can even try our web site methodistcentralhall.org.uk, but we won't know until tomorrow whether we will be able to stream live from the web site – we will try.
Please spread the word in any way you can, including social media, and help others to find us.
2. 8 am Sunday 29th on all BBC Local Radio stations
We are also planning to record a service later this Sunday morning (in addition to the above), which will be Networked next Sunday (29th) across all BBC Local Radio stations (English Regions) at 8 am for 27 mins. This is an amazing opportunity and we will publicise this in due course. This week they are broadcasting a service at 8 am with the Archbishop of Canterbury. NEXT WEEK it should be the Revd Dr Martyn Atkins with the MCHW ministerial staff and professional singers. This is a wonderful opportunity, and we hope (if it goes well) they may return to us for another service after Easter.
3. NEXT WEEK – Sunday Evening Service (YouTube & Social Media)
If all goes well this week, and we are still fit and well next week, ministerial staff hope to bring you a morning service and an evening service too. We will publicise this in due course.
4. GIVING
Please remember it will cost us to bring you these services and also we will be losing the cash offering and some of the envelope offerings from our members. One of the simplest ways you can give online during this time is through www.give.net and search for 'Westminster Central Hall Methodist Church Society' and it should come top of the list of Charities.
If you want a direct link, please use this: https://www.give.net/20041472
Please pray for us, Martin , as we seek to bring you these services – especially that the technology will work, as well as the ministers!
Do not be anxious about anything, but in every situation, by prayer and petition, with thanksgiving, present your requests to God. —Philippians 4:6 (NIV)
Yours in Christ,
Revd Tony Miles
Deputy Superintendent Minister



@@@@@@@@@@@@@@@@@@@@@@@@@@@@@@@@@@@@@@@@@@@@@@@@@

GLOUCESTERSHIRE CIRCUIT NEWSLETTER (Issue 530- 25.3.20)
The Methodist Circuit of Gloucestershire,
Circuit Office Address: Northgate Hall, St. John's Lane, Gloucester, GL1 2AN
Telephone: 01452 415769 Email: [email protected]
Prayers
We remember in our prayers everyone impacted by these current and unprecedented events.
☆ ☆ ☆
News….
Contacting the Circuit Office
Following the closure of the Circuit Office, the preferred method of communication is now by email. Voicemail messages on the circuit answer machine can be picked up remotely and we will continue to do this, and post will be collected from the office as movement restrictions allow.
To help with this and to make email contact more efficient, a new email address has been set up. This will separate general administration from property and finance work. Further details can be found below:
Circuit Admin: Email [email protected] for any queries on general administration work, including: general HR or recruitment, safeguarding, preaching plan, website, trustees, Executive and Assembly meetings etc. This mailbox is managed by Louise Hebbron.
Circuit Finance: Email [email protected] for any queries on finance and property work, including: church property (open and closed), circuit owned property (manses and other properties), quinquennials, lay worker salaries, assessments, finance returns, accounts, finance and property meetings, expenses claims etc. This mailbox is managed by Michelle Warren.
Please don't worry if you have sent an email to the wrong address as these will be forwarded on, on your behalf. If you do have any queries, please contact either Michelle or Louise, we will be very happy to help.
Louise Hebbron & Michelle Warren
General Administrator and Finance Administrator
☆ ☆ ☆
Church closure notice
We have been in touch with Methodist Insurance regarding insurance cover for our closed churches and they have given advice as follows:
No notices are to be put up advising the church is closed as this does attract vandalism. All of the UK is now aware of the need for churches to be closed but contact details can be detailed. Methodist Insurance are not restricting cover or classing closed churches as unoccupied so premiums will remain the same. If a church has a pre-school attached/inside, then that part of the church has to remain open as per government guidelines and this is ok with Methodist Insurance and they will cover if needed.
Methodist Insurance have requested a weekly external inspection be undertaken of churches would be helpful, but it is not a condition. They do not want anyone leaving their homes unnecessarily to undertake these.
Please contact Michelle Warren at [email protected] for more information.
☆ ☆ ☆
Continuing to last page...
Coronavirus guidance – INFORMATION
Advice and information on Coronavirus, and how this affects us in the circuit, is available on the Circuit website. This information is updated regularly. You will also find a link to the Methodist Church website where further guidance can also be found. If you have any information you would like to see included, please do not hesitate to contact Louise on [email protected]
Louise Hebbron, General Administrator
☆ ☆ ☆
Preaching Plan availability – Summer Quarter
Under normal circumstances we would, right now, be finalising preaching plan availability for the forthcoming Summer Quarter. After much discussion and thought it has been agreed that we will continue work on compiling a plan for the Summer Quarter as it is only right we aim to ensure we are ready for services to be held once again, in our church buildings, as soon as we are able. Understandably there will be uncertainty on individuals' availability during June, July and August however if you are able to provide some information on when you would expect to be able to take a service and the number you are willing to take, we would be very grateful. It is far easier to cancel services that cannot be held due to the continuing movement restrictions in force, than to try and locate preachers at short notice.
It is recognised that the plan for the coming quarter may have slightly fewer services in our churches and more local arrangements may be necessary owing to church requirements and preacher availability, however we will do our best to ensure services and preachers are planned as best as possible and would ask that you please bear with us.
Availability for the forthcoming Summer Quarter (June, July and August) preaching plan is now due and everyone is asked to input their availability into Chrestos. If you have any problems, please email the Circuit Office on [email protected]. To avoid any possible delays with collecting post, all those not on email are requested to call the Circuit Office on 01452 415769 and leave a voicemail with their availability details. Alternatively please leave a contact telephone number and we will endeavour to call you back.
Deadlines for availability have now been extended. Please can everyone ensure their availability is entered into Chrestos by 9am on Tuesday 14 April.
**A copy of this newsletter is being posted to all those preachers not on email to make them aware.**
Many thanks
Louise Hebbron & Rev'd John Hellyer
☆ ☆ ☆
Morning prayers
Methodist churches are sharing weekday morning prayers online:
9am, Wesley House, Cambridge www.facebook.com/wesleycambridge.
(Resources for the prayers and readings are available here)
10am, Wesley's Chapel, London www.youtube.com/channel/UCUAUqhmhevz5sqhh72LIMxA
☆ ☆ ☆
National Methodist Choir
The National Methodist Choir want to provide singers from all denominations, and all corners of the globe, with an opportunity to come together and worship God with their voices. You are invited to add your voice to a virtual church choir here.
☆ ☆ ☆
Podcast: The Methodist Church in Italy
Past. Mirella Manocchio, President of OPCEMI, the Methodist Church in Italy, discusses her experience of the difficult situation in her country and the Church's response in this podcast interview.
☆ ☆ ☆
End