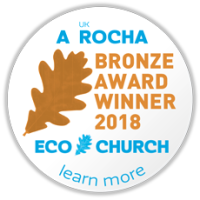 What's On
15 May 2022
Bishop's Cleeve Methodist Church
Bishop's Close, Bishop's Cleeve, GL52 8NT
www.methodist-bishopscleeve.co.uk
Minister: Rev Rachel Leather (tel. 01242 674776)
10.30am:Rachel leads our worship at the start of Christian Aid week.
Welcome to you all. Please stay for refreshments in the hall if you can.
6.30pm: Rachel will be leading our café church. Please come along to enjoy a time of quiet reflection with refreshments
This week
Monday 16 May:
9am-10am: The weekly prayer meeting will be in the Quiet Roomto pray for the Church activities of the week and for anyone known to us, who would like our prayers. If you can't join us in person, would you please consider joining us by praying at home?
Wednesday 18 May:
9am: The ecumenical Holy Communion service here will be led by Rev Steve Ward. A warm welcome awaits you to the service.
2pm: The Wednesday Fellowship meets in the church. This will be a Members' Own when we will be enjoying craft activities. Please bring scissors and glue!
Thursday 19 May:
7.45pm: House group 61 meets in the church to continue the Lifebuilder study on Heaven. We meet on alternate Thursday evenings. If you would like to join us, please ring Pauline Jones (676998) or speak to Sue or Jerry Barr.
Saturday and Sunday 21-22 May: Church Anniversary
Saturday: 4pm: Anniversary tea to meet our former minister Rev James Tebbutt, and Nicola and Eleanor. All members and friends are invited.There will be a plate for donations towards our expenses.
Sunday: 10.30am: We will be pleased to have James leading our anniversary service.
Further ahead
Monday to Friday 23-27 May: Banner Exhibition
On Monday to Thursday we will open the church between 1pm and 4pm to the public, when refreshments will be available in the church hall. On Friday the church will be open from 1pm until 8pm. We will be making the church available each morning between 10am and 1pm for the local schools, in case their pupils wish to visit the Exhibition.
If you are able to help either with the stewarding, or with refreshments, could you please put your name on the form at the back of the church, indicating when you can help, and with what?
Tuesday 24 May:
7.30pm: Professor Dr Patricia Thornley will be speaking in the church on Climate Change and International Development: what is needed in different parts of the world and what can the UK do about it?
Monday 30 May:
10.30am: Church Annual General Meeting here. Please could Pauline Jones have any reports today. Please keep them as short as possible in line with our environmental policy.
Friday 1 July:
2pm-4pm: Rachel will be holding a Manse Garden Party. Everyone is welcome, and hopefully the weather will mean we can sit in the garden and enjoy tea and cake together. As Rachel will be leaving Bishop's Cleeve in August, she wants to do something special as part of her farewell. Please put the date in your diary now.
Sunday 22 May
10.30am:James will be leading our anniversary worship.
3pm: Circuit meeting and service at St Mark's.
What's On
Please send any contributions for next week's edition by the end of Wednesday 18 May